Why I'm Obsessed with the Haakaa Breast Pump
This post contains some affiliate links, which means – at no additional cost to you – I will earn a commission if you click through a link for a product that I wholeheartedly recommend and make a purchase.
Happy World Breastfeeding Week, mama!
Breastfeeding is, by far, one of the most magical, tough, beautiful, and time-consuming things I've ever done. I'm so grateful for it and the bonding that it brings for my son and I (plus the money it saves for our family!).
Whether you're breastfeeding full-time or part-time, or pumping full-time or part-time, chances are that you're going to want to have some sort of backup milk supply. And that's where the Haakaa comes in.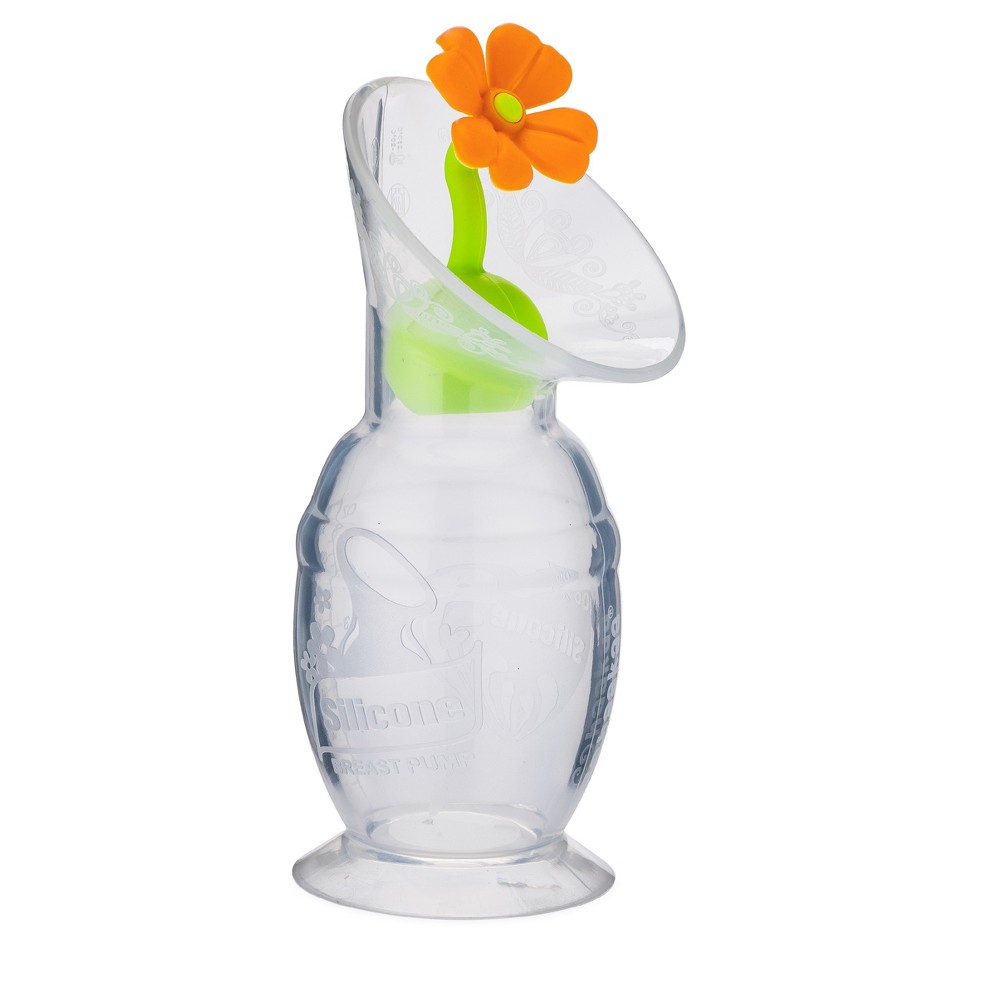 I first heard about this ingenious little silicone pump from one of my favorite fitness mamas – Katrina Scott. And I knew when I had Roman it was going to be one of my favorite newborn products.
These medical-grade silicone wonders are way easier to use and clean than your traditional pump and you're able to move around do things while you're pumping. Hello mama magic!
free download
Ready to create harmony in your busy life?
Pump without altering your milk supply
One of the biggest challenges for new breastfeeding moms is not to mess up your milk supply. You'll read (and hear) everywhere that you shouldn't pump for a few weeks, unless you want to get stuck in an overproduction circle of hell. (No one wants giant overfilled boobs!)
When you simply suction the pump, it will pull your letdown out. This is great, because you're not actually pumping or making your breast think that baby is nursing. It was the perfect way to start creating my milk supply early on.
The ultimate multitasking machine
Better yet? You can nurse and use the Haakaa at the same time!
Pumping, breastfeeding, and making breakfast? Sign me up.
Again, since the Haakaa is just getting the letdown, there's still going to be milk in your ducts for baby once you switch sides.
Size options for all
There are lots of choices when it comes to the Haakaa. (I have the 3 ounce originals.)
Pump options for all, too
Apart from the size options, you do have the ability to hand pump should the letdown option not be enough for you.
I've also heard that women who have low production in one or both breasts can use the pump to initiate better and more production.
Forget your pump
These days I use a Haakaa pump on each boob to pump and don't have to bother with my traditional motorized pump at all!
I also use the Medela bra, as I've found that when the Haakaas get full, they can sometimes unsuction and come off entirely. (And this mama does cry over spilt milk!)
---
Have you used the Haakaa pump before? Did you like it? Tell me in the comments below!
Want more helpful posts like this?