Want to Grow or Scale Your Business? How about Subcontracting? (plus: my GoDaddy feature!)
Last month I had the honor to speak for GoDaddy, so of course I had to go and choose a topic I've never talked about. 😜
These days, a lot of my business is subcontracting my SEO and copywriting services for other agencies. Knowing that the GoDaddy audience is full of web designers, developers, and agency owners, I wanted to serve them with content that would be valuable to the SEO struggles they have.
For many designers/developers, they'll get a lot of questions about offering SEO…even if they don't know or offer the service. So my presentation was all about how to grow your business with SEO services.
Even if this isn't your industry, the same still applies: what product or service are you constantly getting asked about?
Whether you don't offer that product/service now or you don't want to offer it ever, have you considered subcontracting it out?
By subcontracting out a service, you can still make money on it, grow your business, and simply manage the freelancer or subcontractor!
Get clear on reaching your target audience online
Are you a rockstar entrepreneur, but totally lost when it comes to marketing your business? Learn 10 simple tips for marketing your business online (for FREE!).
How to get started with subcontracting
1. Determine what product/service you want to offer
Think about a service that aligns well with your own, but you don't do yourself. Maybe you offer landscaping services and want to also offer landscape design. Or perhaps you sell t-shirts and haven't ever thought to offer sweatshirts.
Consider how your business could scale easily (and remember, you're not necessarily adding on any work for yourself!).
2. Outline a project management and pricing structure
How is this service going to work, exactly?
This step is somewhat like going back to the business drawing board:
What's the product or service?
Who's the target audience?
What is the price point?
What's the process of offering the product or service?
How will you market it?
3. Find a subcontractor!
Now that you have a better idea of what you need and how you're going to offer it, it's time to find some help!
Try Facebook Groups or other social media resources (like LinkedIn), popular freelance sites like Fiverr or Upwork, and your own network to find a freelancer or subcontractor who fits your needs.
GoDaddy Feature
For even more tips, check out my GoDaddy presentation. (You'll learn some SEO tips and it can still apply even if you're in a different industry 😊)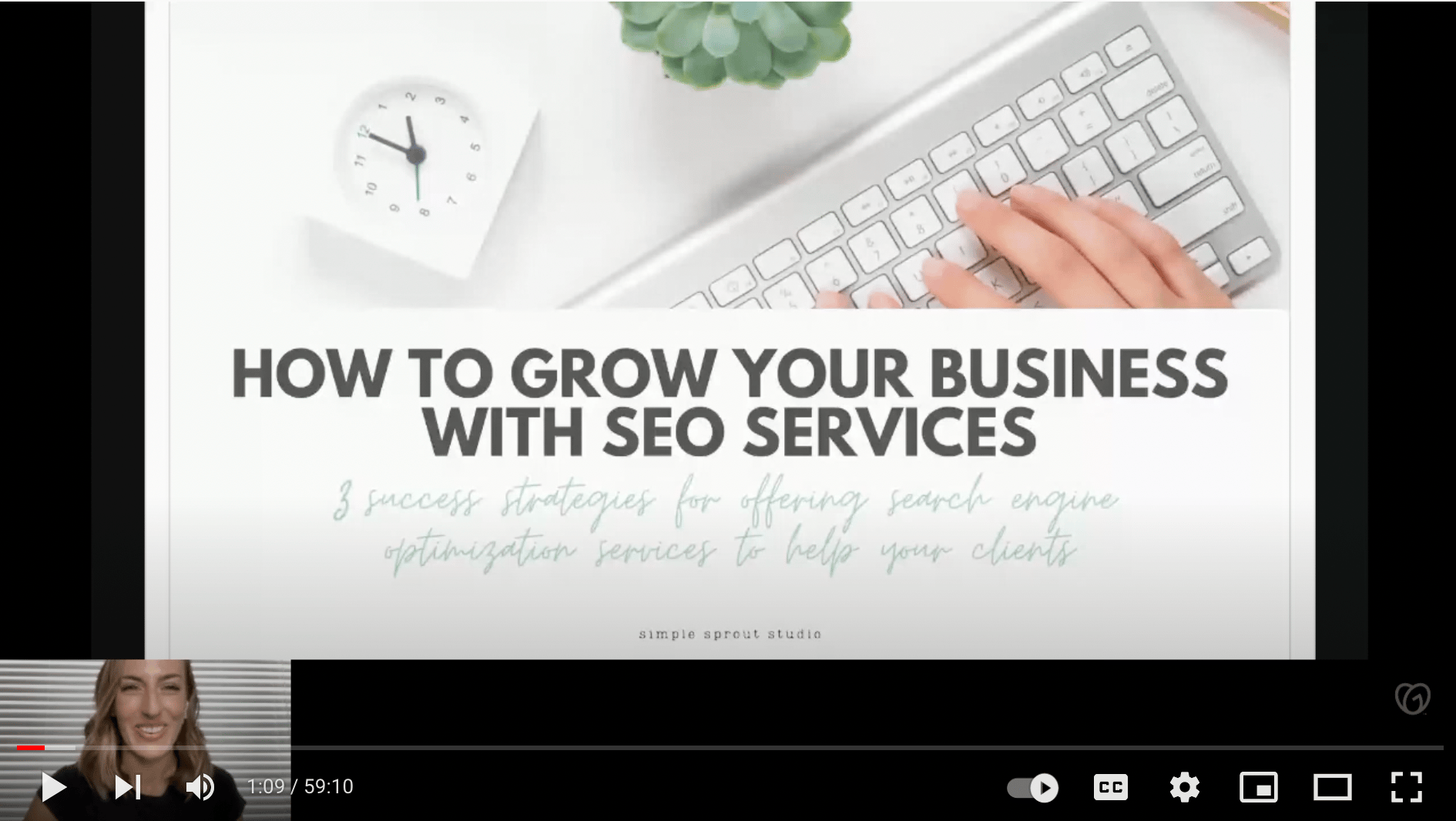 Ready for more awesome entrepreneurial tips?